This peer-group is available in Switzerland.
Build relationships with other peers in leadership roles
Female leaders who
make each other better
Everything you need in your career in one place
– confidentiality, inspiration and learning
Everybody deserves a great network
Join an exciting, interdisciplinary peer group for female leaders, where we focus on sharp dialogues, new insights and competent sparring. 
As a part of a team of female leaders, who matches your level, you will create a solid foundation for continuous development – both personal and professional. We dive into both barriers and challenges, you as a female leader might face in the world of business. But at the same time, we study those strengths and abilities of women, that can create great value for the female leader.    
All this happens through exiting group meetings, where you´ll have the opportunity to share your thoughts, concerns and ideas and achieve valuable feedback from others, who share the same professional reality as you.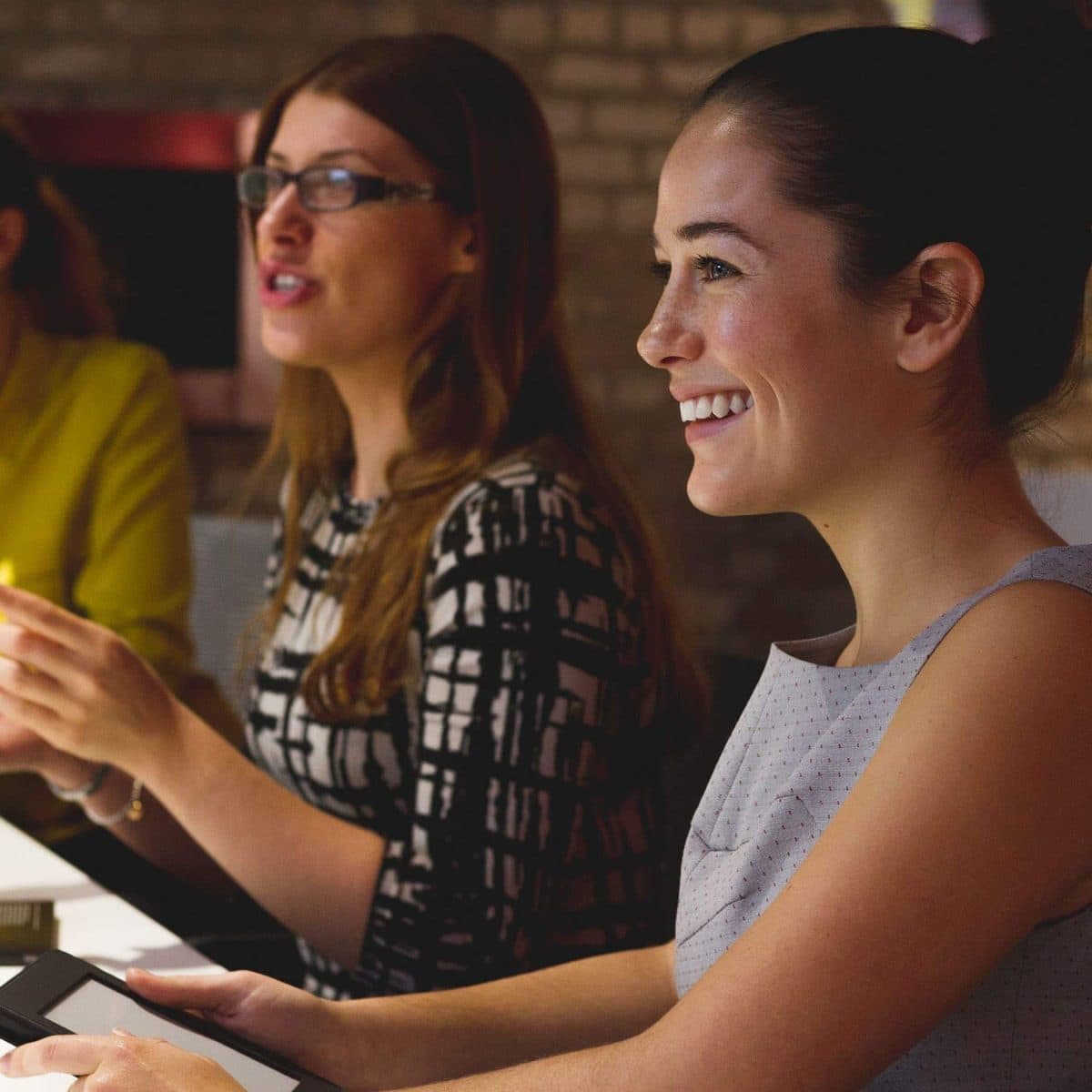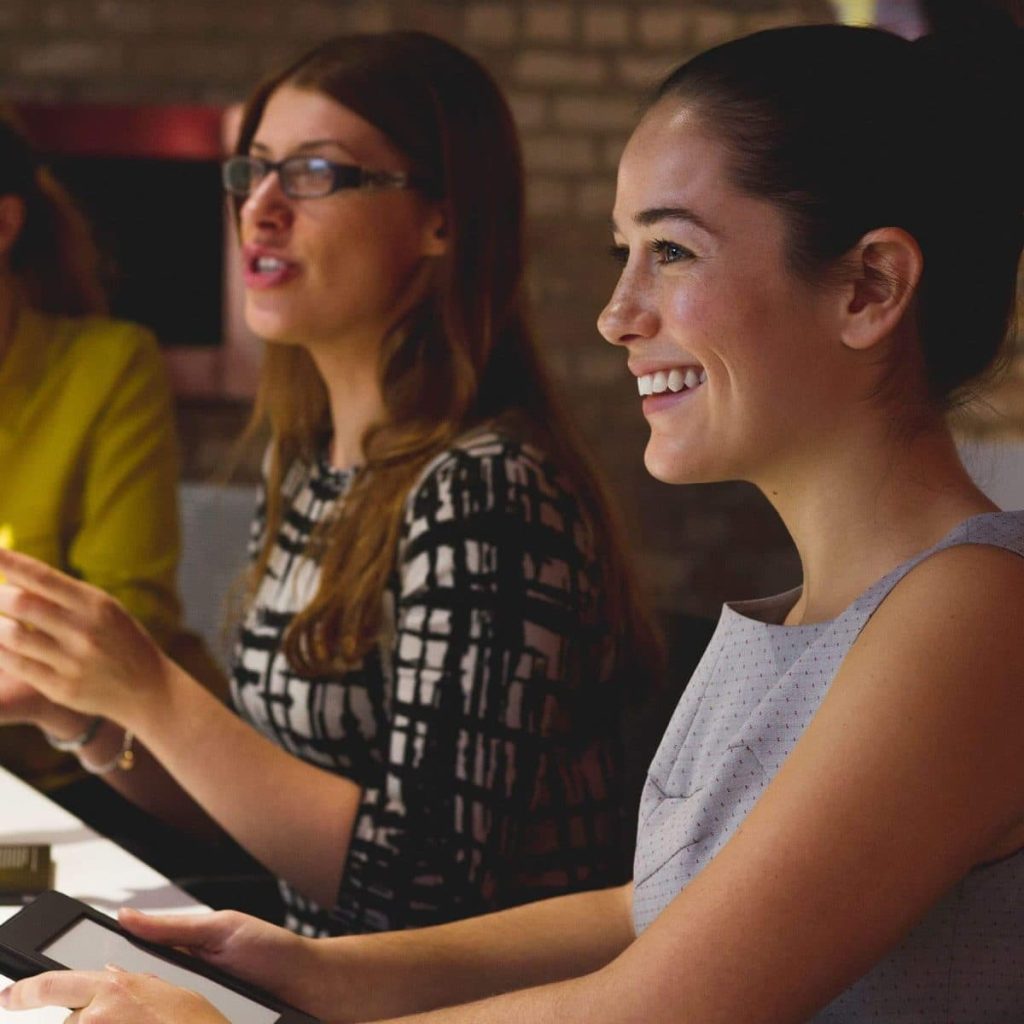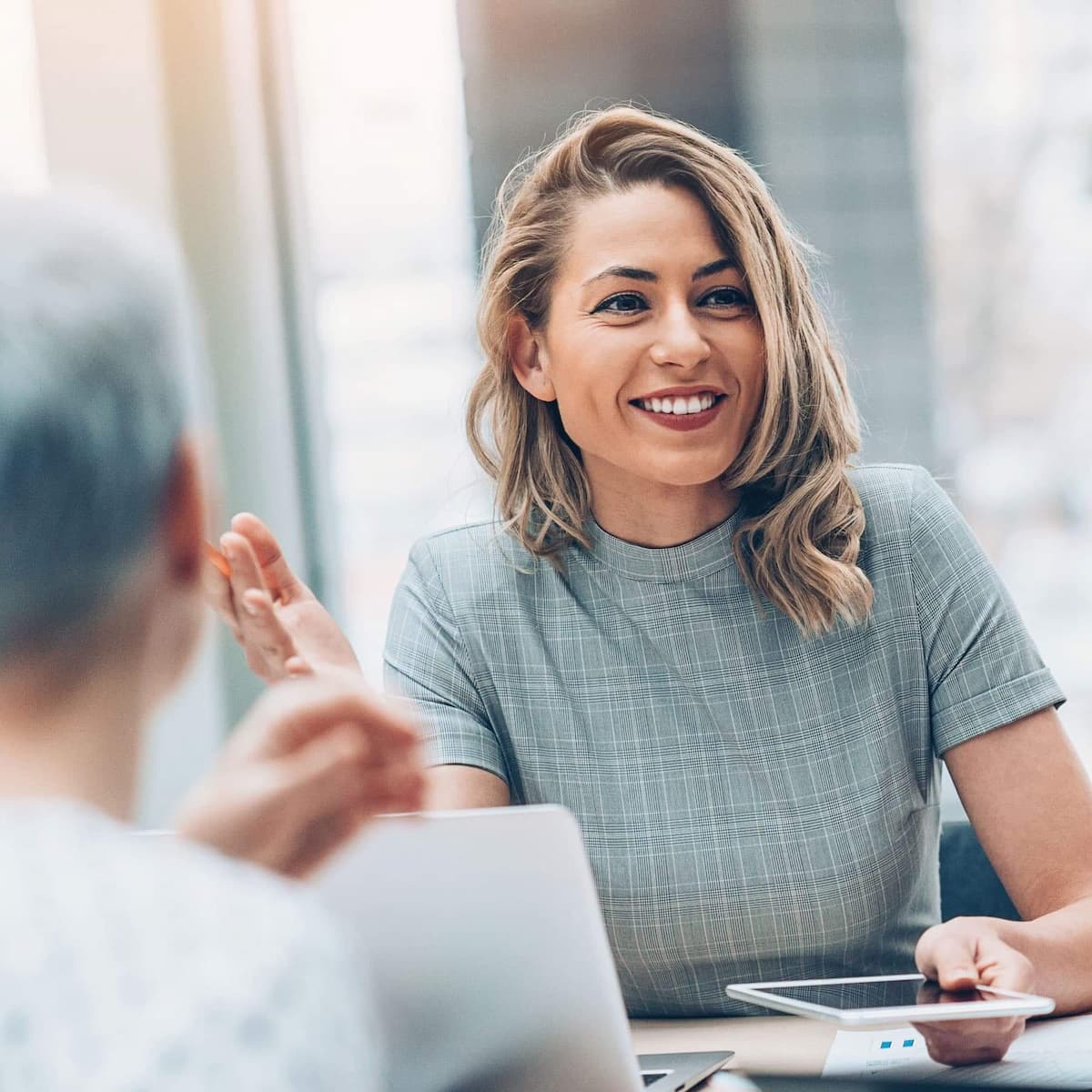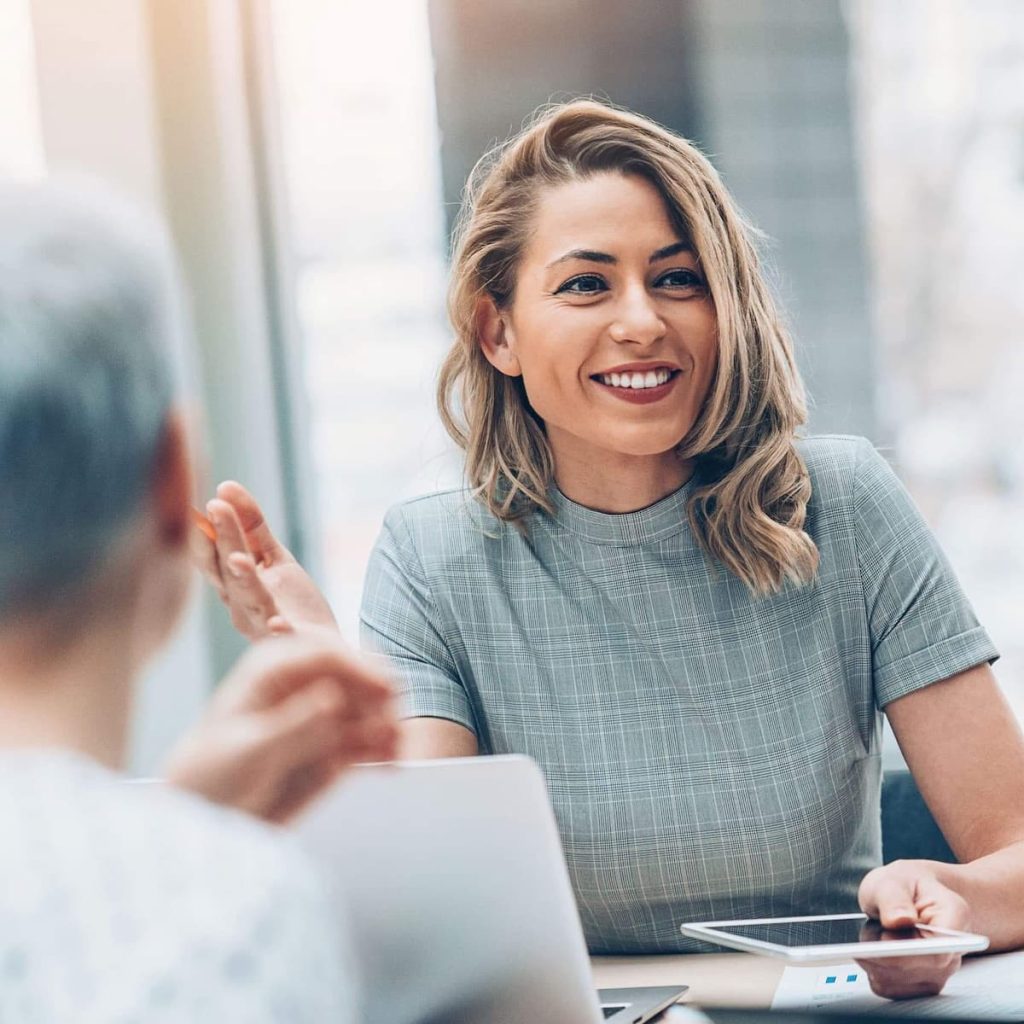 What makes the peer groups for female leaders so unique, is the recognition, understanding and respect, the members share. The fact, that all of you are female leader, quickly creates a room full of trust, where you understand each other and can let your guards down. In everyday life, there is plenty of challenges, therefore it is nice to have a safe space, where you don´t need to explain your actions, and where you can ask for insight and sparring on whatever, you like.
Even though the group consists solely of women, the diversity is still there. Diversity is not only about gender, In the same group, you´ll find both women from the private- and the public sector, women from different types of companies, women with different educations and backgrounds, women of different nationality, extrovert and introvert women and women for different generations. This diversity ensures, that the whole spectrum can be used, when sharing knowledge. During sparring sessions, concrete problems are being analyzed by the members from their distinctive perspectives.
A COMMUNITY OF PROFESSIONALS
The network brings together female leaders with personnel-responsibility on both strategic and operational level. This includes titles such as managers, head of, C-level, department managers, team leaders, owner managers and more.
We have groups for women from medium-sized companies and large corporations
The peer groups for female leaders are both for you, who wishes to climb the ladder, but it is also for you, who wants to expand your skills, on the level you are at now. The only essential part is, that you are passionate about your leadership and ready to share. When you do that, you will discover, how there´s room for successes, mistakes and vulnerability. No matter your position, you are going to have something to contribute with. And it is precisely, when you – as a part of a community – dare to share your successes and experiences, that magic happens.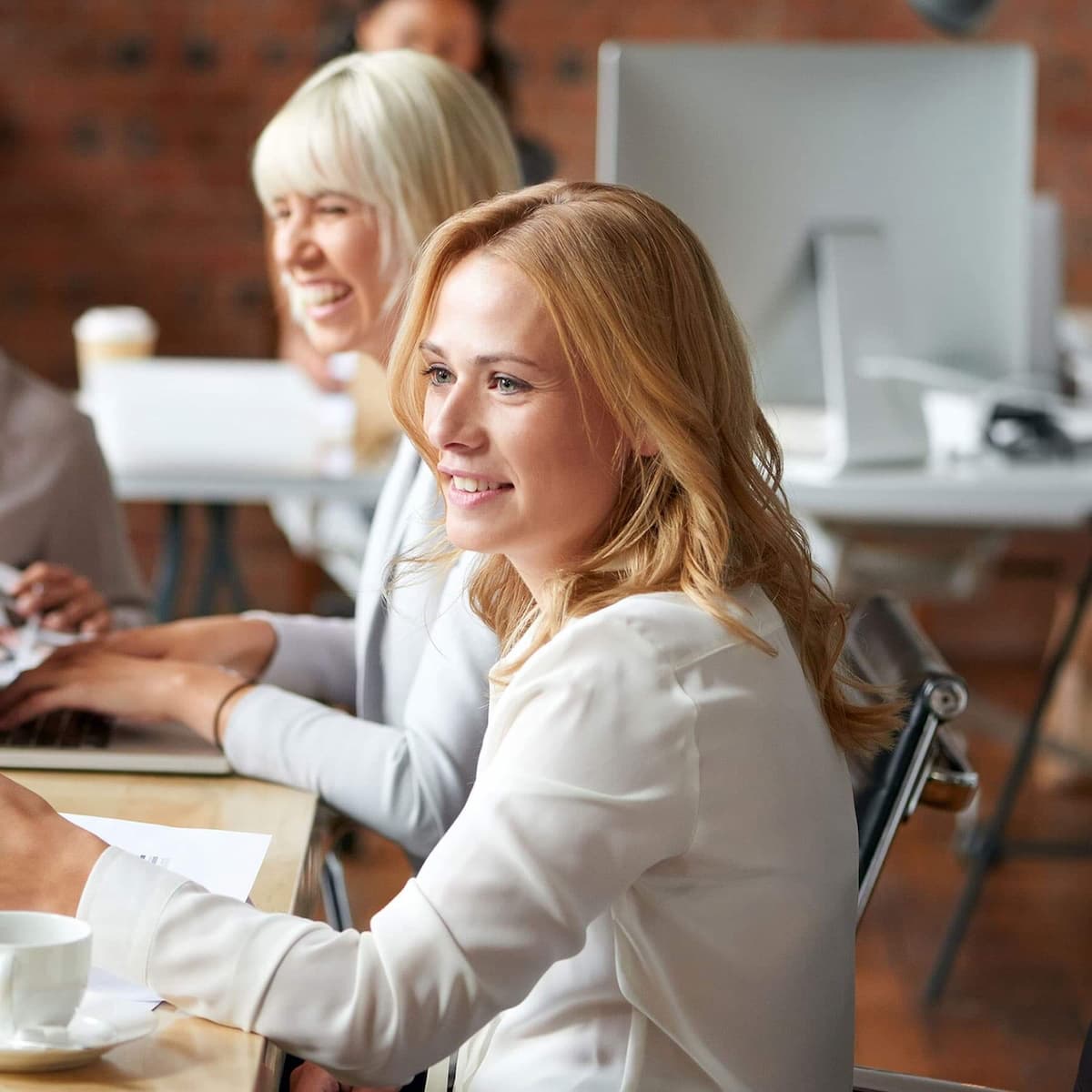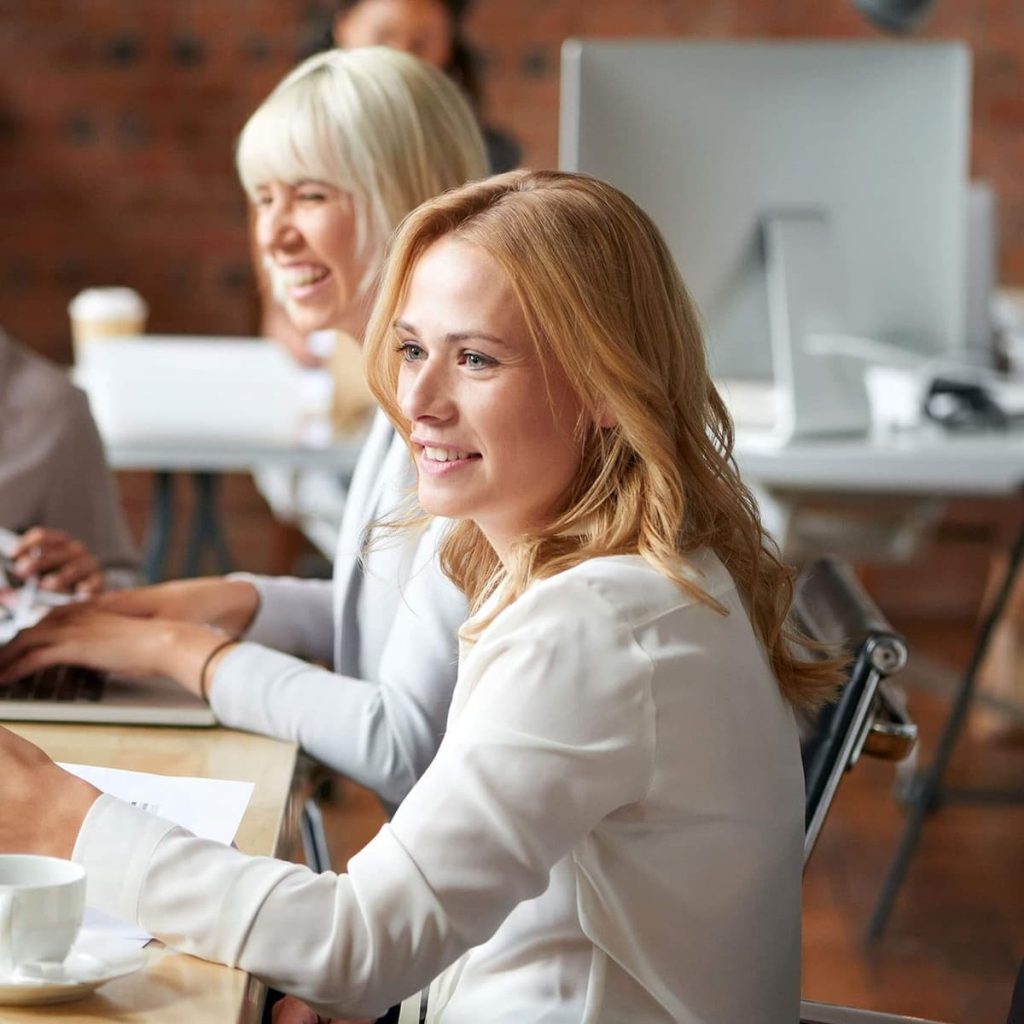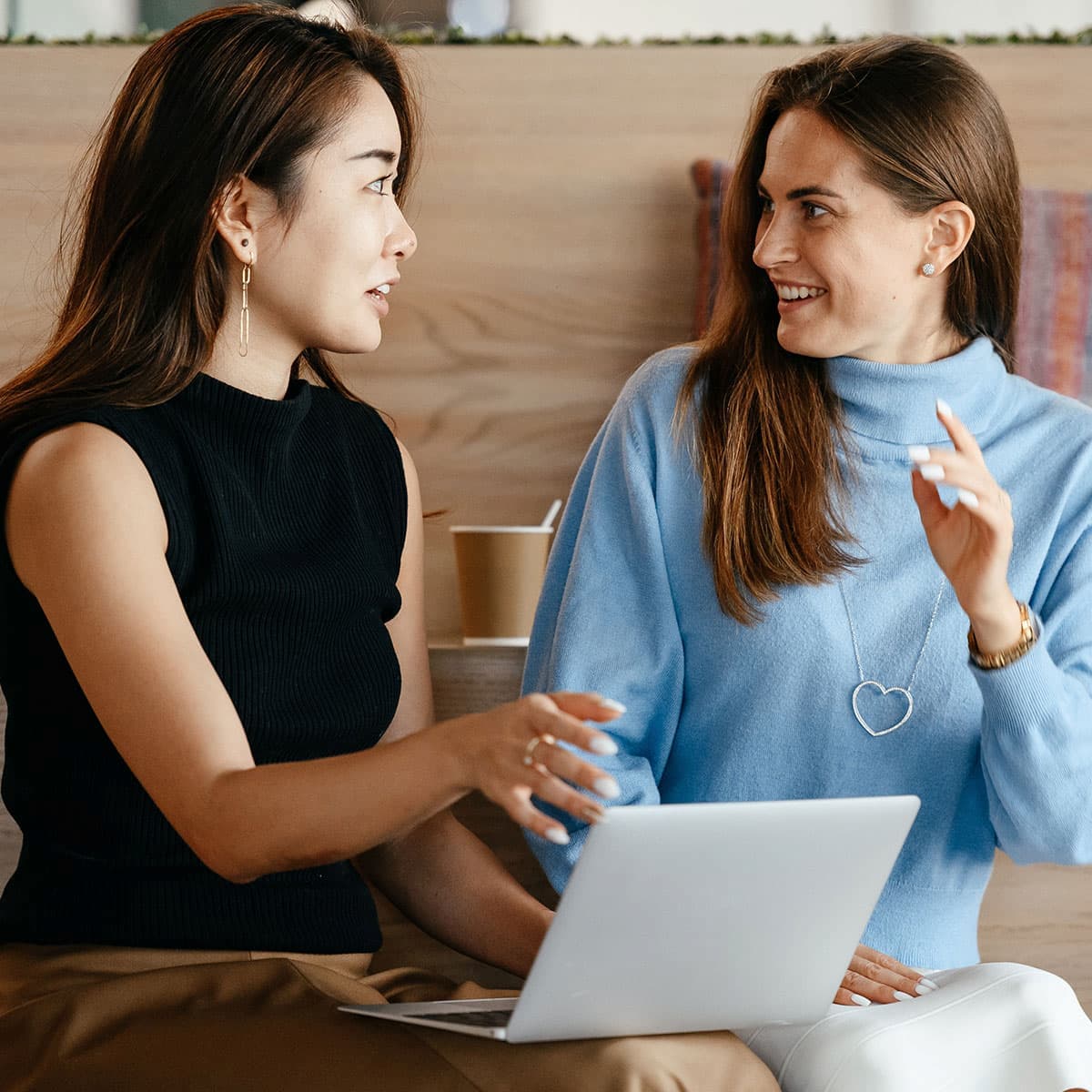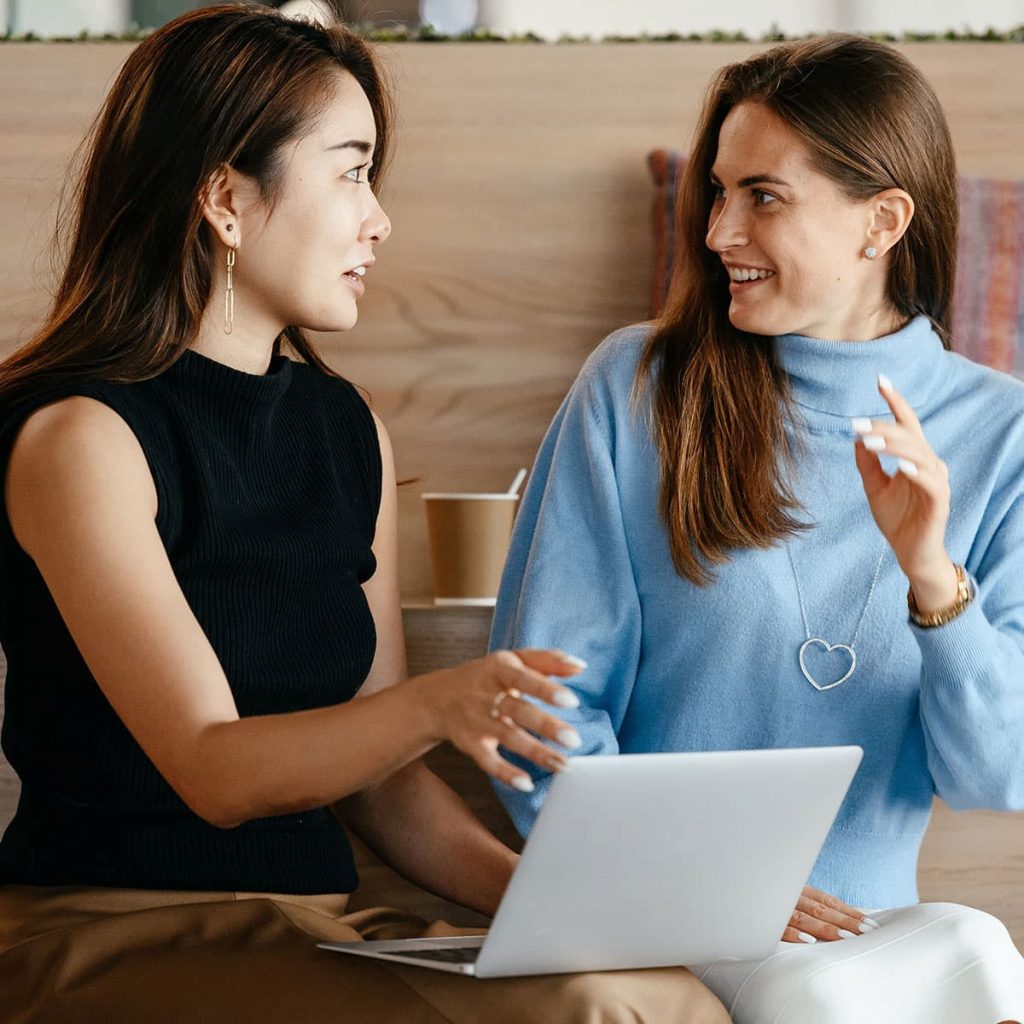 All members have the opportunity to share and get help on exactly those challenges, they face at work. In collaboration you´ll work on gaining more insight to the challenge, before you´ll start giving and receiving advise, on what to take back to your organization. As a follow up you are going to evaluate on how well, you´ve succeeded at implementing your new solutions at work. The peer group meetings take place in a confidential space, where you safely can share, whatever you feel like. You´ll find, that the group has a sympathetic and supporting approach, but that it also pushes you forward through new insight and perspectives.
The themes for the meetings are selected by the network-leader in collaboration with the members. Typically it will spring from personal cases and contain trends and tendencies as well as leadership development.
You will see themes such as:
Examples of themes
Performance & motivation
Generational management
Development and retention of my leadership team
Distance management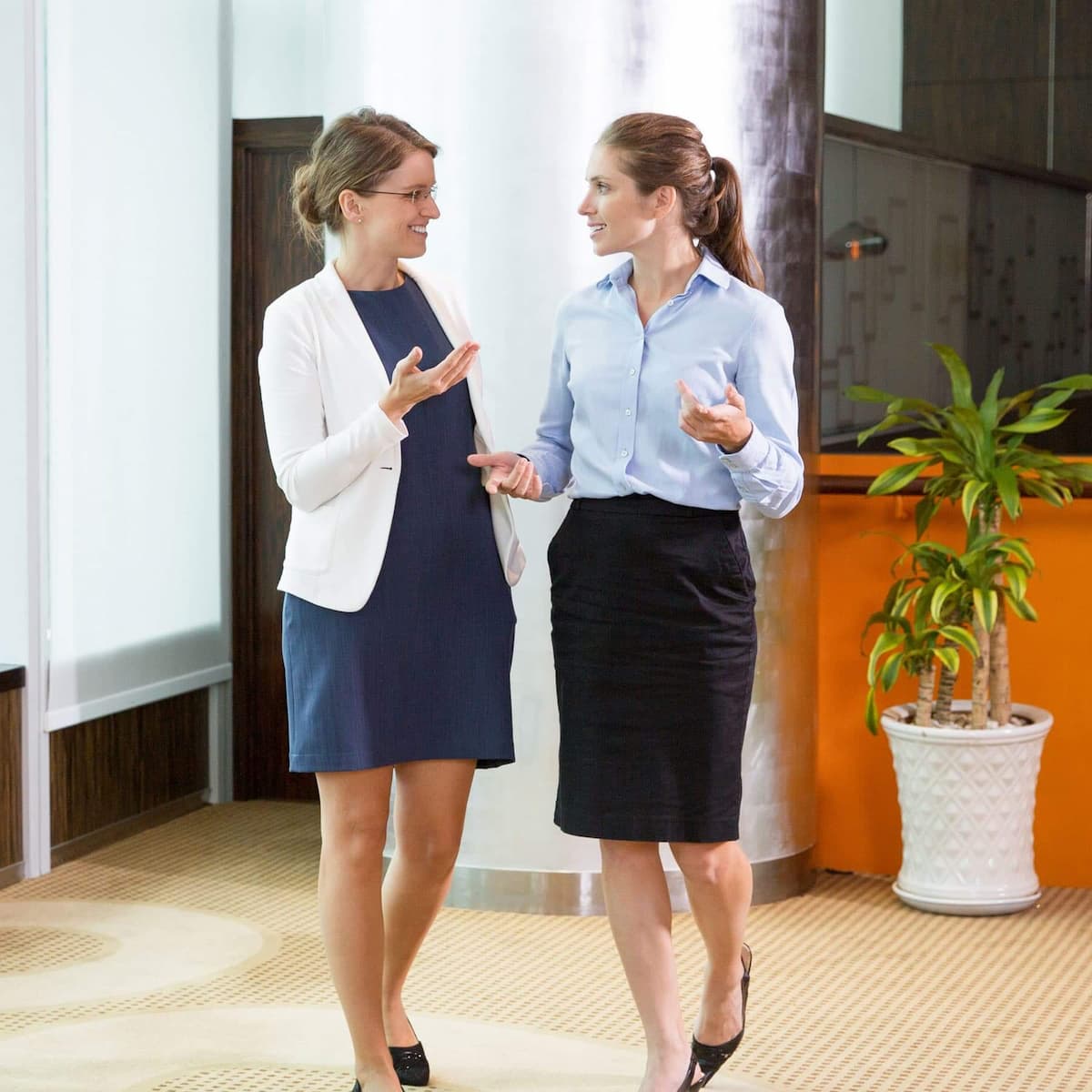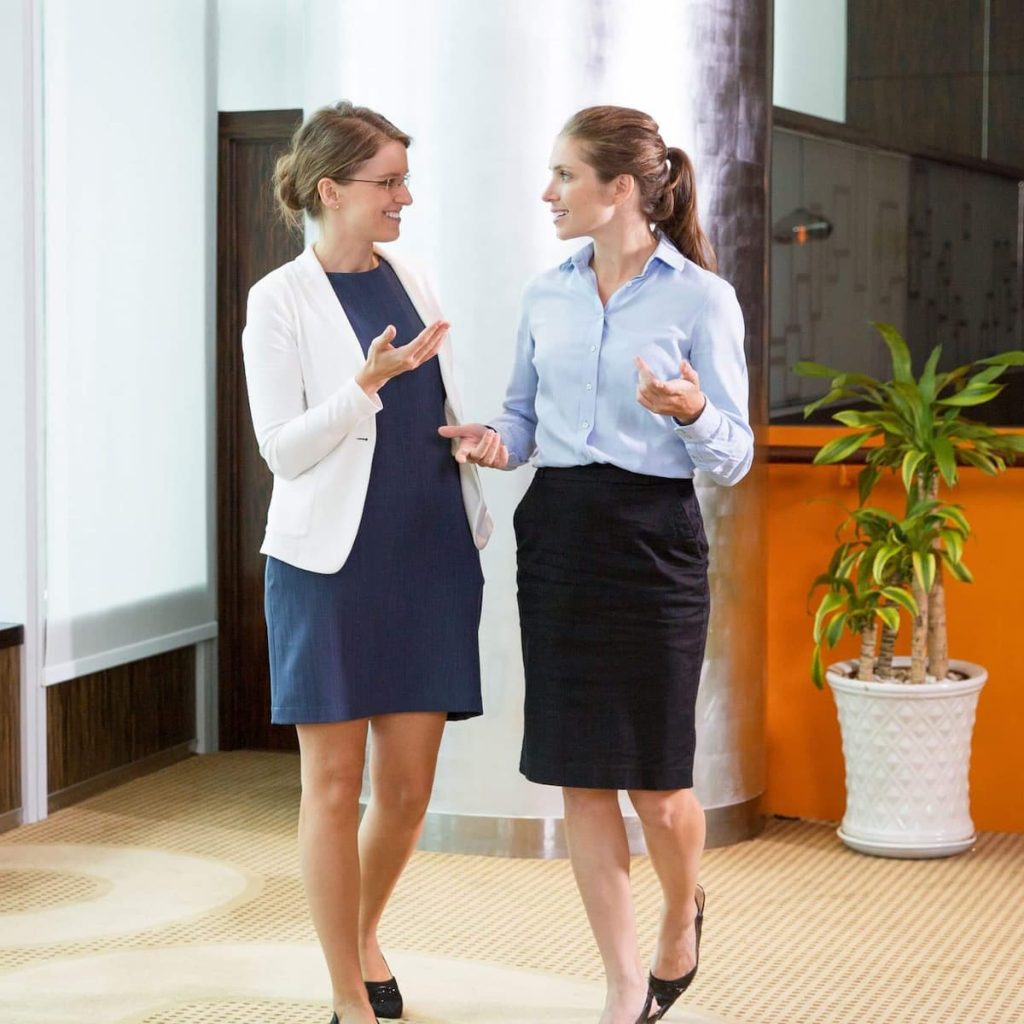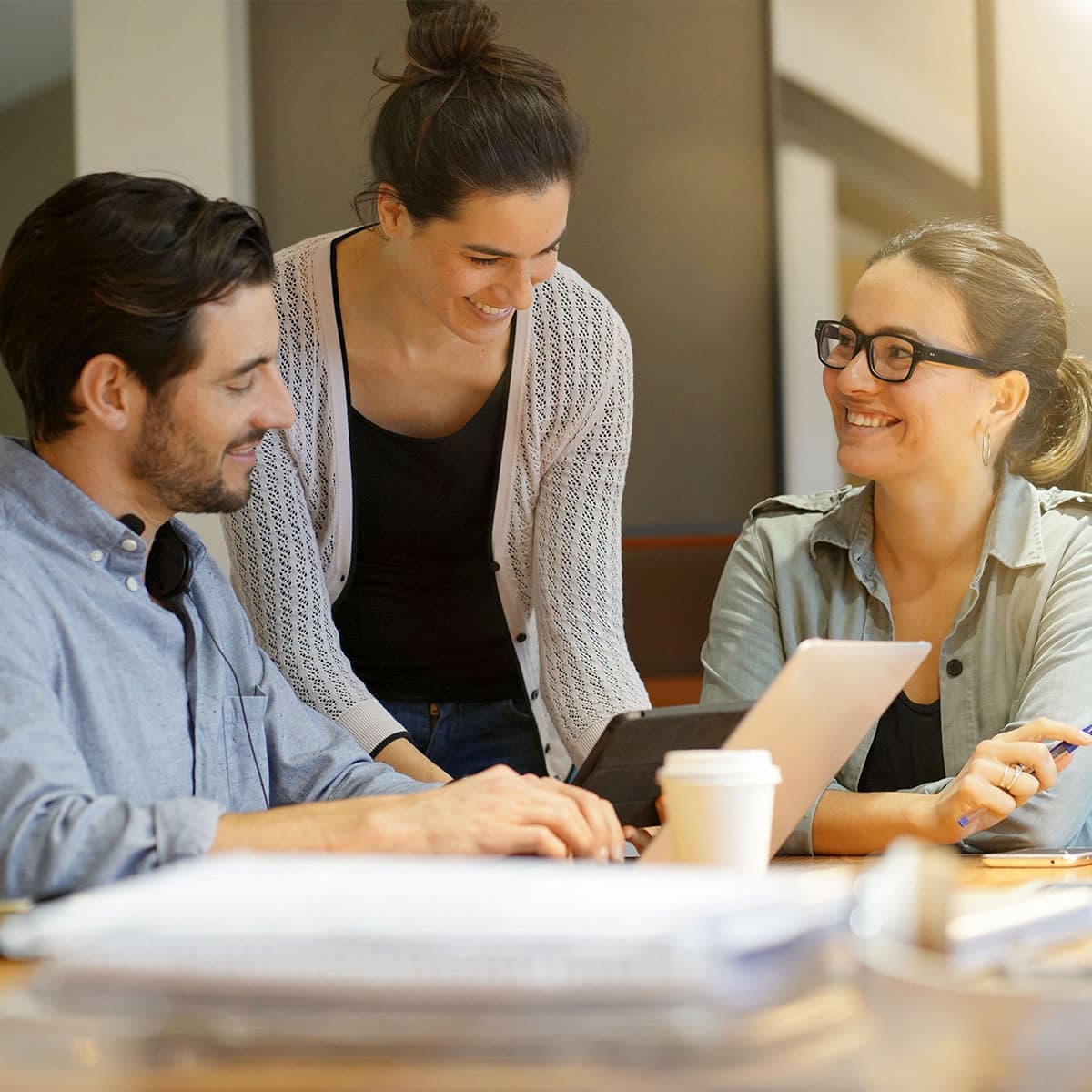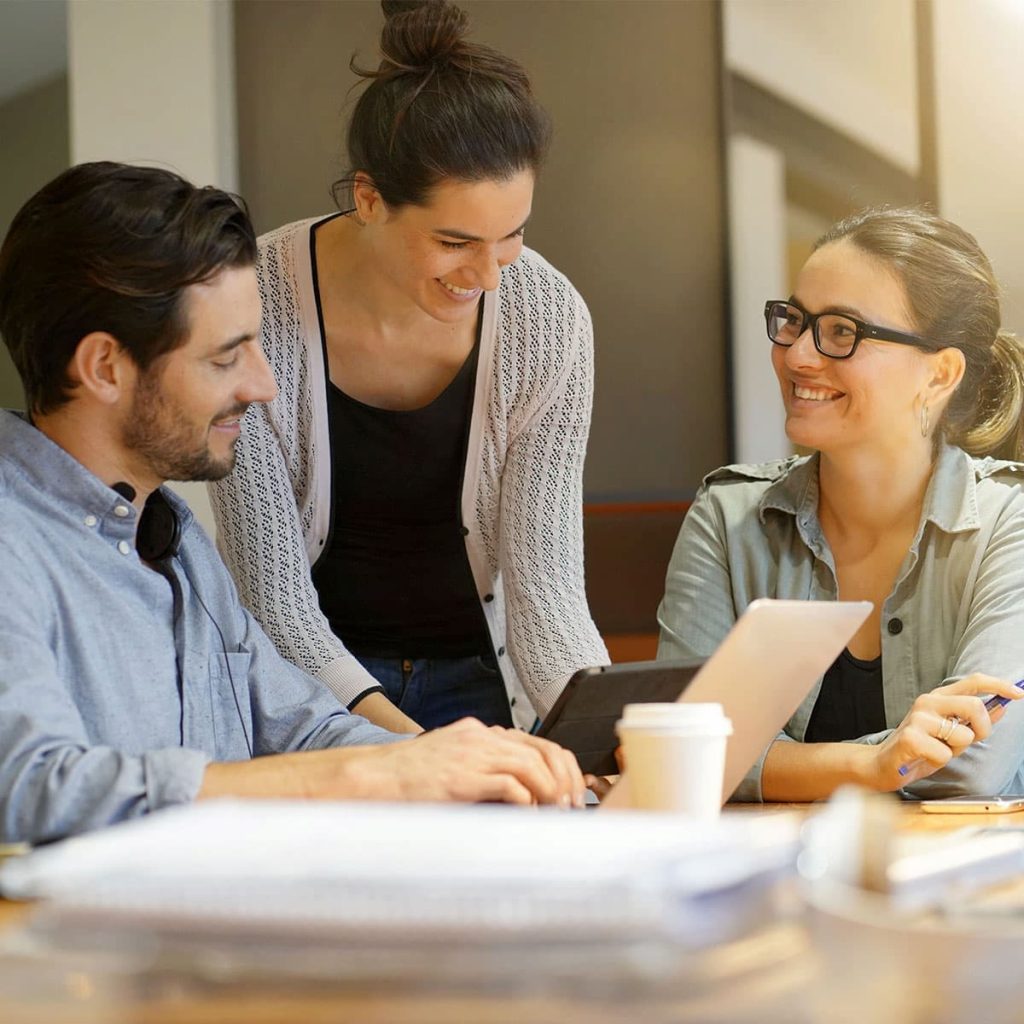 From KPI´s to behavioral goals
A lot of professional questions can be answered in your peer groups. Questions such as:
How to be a better negotiator

 

How to form a better foundation for decision making 

 

Managing upwards

 

The right balance between operation and strategy – and how to succeed on it

 
Hybrid work

 

Handling difficult relations and conflicts

 

How do I make my staff dare being more disagreeing?

 

How to make time for more managing

 

Business challenges, how to face them?

 
Successful implementation of strategies, experiences on entering foreign markets, etc.

 
A good network expands the horizon
- also for the company
At EGN, the focus is always on the development of each individual member, in groups where best practices are discussed and shared. Your employee will be part of a professional and confidential setting that provides access to a wide range of innovative opportunities, tangible solutions, and invaluable industry insights – all of which will give your employee the best prerequisites for addressing the challenges of tomorrow.
How does it benefit the company?
An employee with strengthened competences
An employee with access to exclusive knowledge and experiences
An employee who knows the best practices of others
An employee who is motivated and continuously growing
Considerable savings on consulting services, market research, courses, supplementary training etc. 
How does it benefit the member?
4-6 annual meetings of 4-5 hours each
A professional Network Chair who facilitates the meetings, ensuring value creation 
Access to 14,000 other active members of EGN
Inspiration from external industry experts
A wide selection of themed meetings and events
Insights and ideas from other companies
Free access to EGNs digital Members' Universe
A strong and confidential network is by far worth its weight in gold and can save you and your company a huge amount of expenses for consultants, supplementary training, research etc.
What started as one man's vision, is now a global network with 14,000 members spread out across 12 countries, collectively representing more than 8,000 companies and professional peer groups.
Based on professional relationship building and experience exchanges in a confidential work forum, we strive to create personal, professional, and business value for our network members.
We take great pride in matching you with the right people who can give you value and who can challenge you and help you grow.
We make sure to interview all members in order to avoid any potential conflicts of interest.
Tell us a bit about yourself and we will make sure to connect you with an competent EGN consultant who will tell you more about the network and answer any questions you might have.