28. Jan 2021 15.00 - 16.00

Webinar
Online
View in Google Maps
Price
Free

Global Trade: What have we learned from the disruption of COVID-19?
Meet Harvard Business School professor Willy Shih in this year's first global "EGN Live Webinar" on January 28th.
It has been almost a year since the coronavirus started its spread around the world. Since then, our lives have been turned upside-down and business-as-usual doesn't apply anymore.
The question is: What can we do as business leaders to prepare our businesses best for the future?
We have come to take for granted some of the benefits of global trade – a vast selection of products manufactured in all corners of the globe, seasonal fruits and vegetables available out of season, and a constant stream of new technology that promises to make our lives easier and more enjoyable.
Not a member? Sign up via this LINK.
Yet the Covid-19 pandemic, aggravated by the U.S.-China trade war, has exposed how complex and interconnected global production systems are, and how the demand for notebook computers can affect the supply of car parts, or how e-commerce demand in the U.S. can affect the grain exports from American farmers and exports more broadly.
Like a tide that suddenly recedes from a shoreline exposing a rocky shallow, the global pandemic has exposed many vulnerabilities in global supply chains.
What are some of the lessons that we have learned, and how can a renewed focus on supply diversification and managing those vulnerabilities help businesses to become more resilient in the future?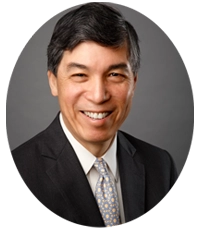 Willy Shih
Willy Shih is the Robert and Jane Cizik Professor of Management Practice in Business Administration at the Harvard Business School in Boston, Massachusetts.  He is part of the Technology and Operations Management Unit, and he teaches in the MBA and Executive Education Programs.
Willy's expertise is in manufacturing, supply chains, and product development. He has written or co-authored numerous cases and teaching materials in a wide range of industries.  His 2009 Harvard Business Review paper, "Restoring American Competitiveness," co-authored with Gary Pisano, called attention to the link between manufacturing and innovation and the perils of off-shoring.  His paper on the challenges of reshoring was featured in the Fall 2014 issue of the Sloan Management Review, and his paper "Is it Time to Rethink Globalized Supply Chains?" in the Sloan Management Review was the magazine's most popular article of 2020.
Prior to coming to HBS in 2007, Willy spent 28 years in industry. Reporting to him have been manufacturing and distribution operations around the world, as well as product development, global sales, and operations.
Date and time
Thursday, 28th jan 2021 15.00 – 16.00 PM CET
See local times below
Copenhagen, Denmark: 15.00 – 16.00 PM
Helsinki, Finland: 16.00 – 17.00 PM
Bangkok, Thailand: 21.00 – 22.00 PM
Hong Kong: 22.00 – 23.00 PM
Friday, 29th jan 2021
Sydney, Australia: 01.00 – 02.00 AM
Auckland, New Zealand: 03.00 – 04.00 AM
Sign up details:
Log-in details will be mailed to each participant 1-2 days before the webinar.
For EGN members: go to Members' Universe, you will find the webinar under the calendar function
You can invite non-member guests as well – they should sign up via this link below.
Not a member? Sign up via this LINK.